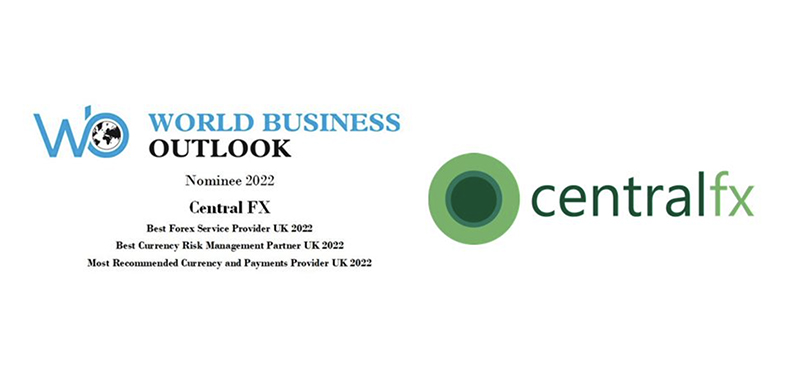 What a great start to Q1 of 2022 for Central FX. 
We are proud to have been nominated for not one, not two but three awards for World Business Outlook 2022. 
Seeing our hard work paired with exceptional service being recognised is a great achievement and allows us to continue providing great service and expertise to our clients. 
We are able to show our value and make a difference to our clients and their businesses, providing them with valuable insights, saving them time and money. We wouldn't be able to do this without our amazing, Central FX team. 
Central FX have been nominated for the following categories for this years WBO awards. We congratulate you on your well-deserved nominations.
Best Forex Service Provider UK 2022
Best Currency Risk Management Partner UK 2022
Most Recommended Currency and Payments Provider UK 2022