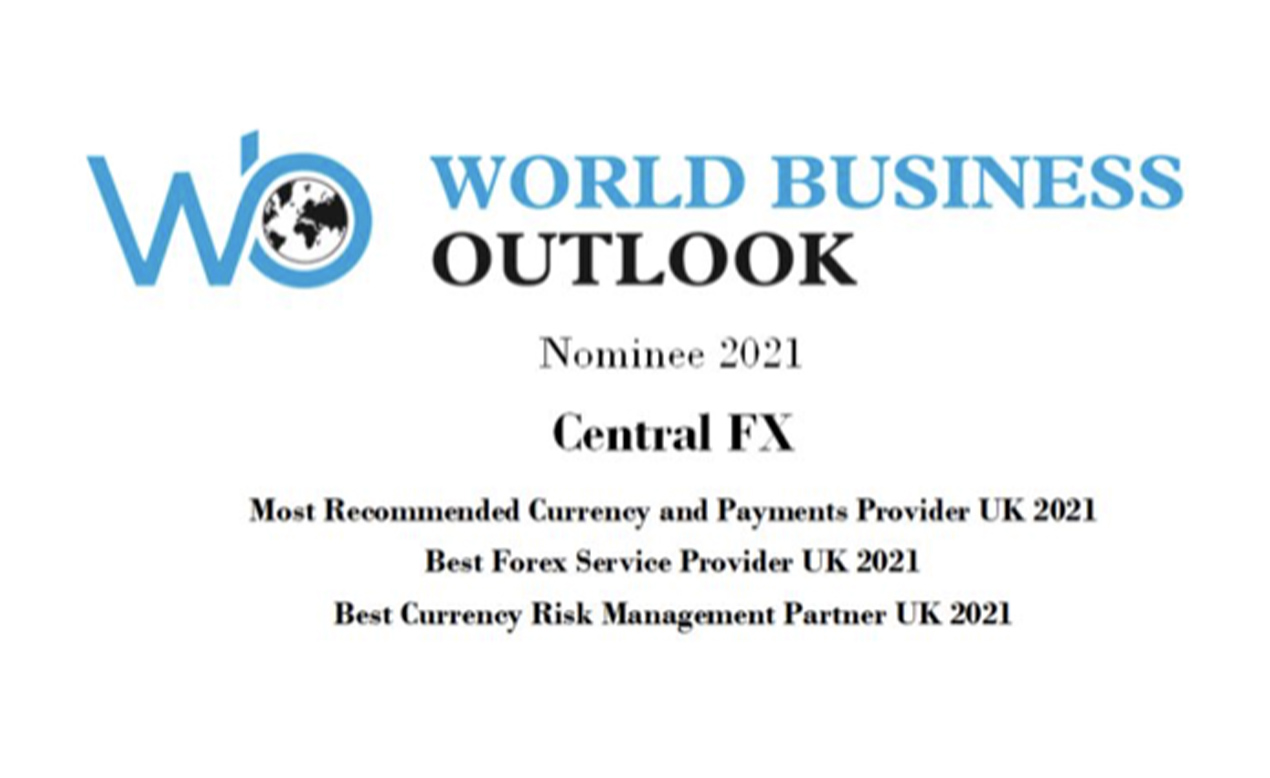 What great mid-week news we received and an exciting start to Q4 of 2021 for us here at Central FX.
Most businesses have felt the struggle this past year, us included. Keeping that motivation going, re-focusing on vision, mental health and so much more. But what has kept us going at Central is eachother, to be part of such an amazing team, the perseverance to drive forwards and keep each other on track has allowed us to continue to do what we are great at. This a testament of our people and business.
Seeing this recognised in various ways is a great achievement and we are thrilled to be nominated for some great awards at the World Business Outlook awards. 
Most Recommended Currency and Payments Provider UK 2021
Best Forex Service Provider UK 2021
Best Currency Risk Management Partner UK 2021
This not only reminds us of our hard work being recognised but also allows us to remember why we do what we do. It's for our customers, the difference we can make for you and your business, so thank to everyone who gets in touch.
You allow us to continue providing great service with valuable insights using our knowledge & expertise which can save you and your business valuable time & money.