Technology Supporting Expertise
We understand businesses need access to information 24/7 which is why we developed CFX Online, to specifically meet the needs of our clients.
Utilising the latest in secure online technology, CFX Online allows you to instruct and track payments and manage your account 24/7, you can also purchase currency (during business hours).
Batch Payments
If your business is required to make high volumes of payments this can become very time- consuming if your chosen payment provider does not have the appropriate technology to accommodate your requirements. Add the complexities of multiple currencies and different jurisdictions the process can become even more challenging
Batch Payments with Central FX enable clients to make multiple payments under one single instruction. Whether you want to make payments on the fly, save and come back later or copy from a previous instruction, building a payment run is fast, simple, and cost-effective.
With the ability to upload payment files via template, Central FX can seamlessly integrate with your existing financial operations.

Multi-Trade
Build a position, request a quote, and execute up to 100 FX positions under one instruction. This gives users the ability to build a quote across various currency pairs and tenors reducing the administrative burden of booking multiple deals.
By creating templates your most common trading pairs can be easily priced and agreed. Used in combination with your own tailored Hedging Policy, this tool makes managing your currency exposure only a few simple clicks away.
Create Bespoke Approval Processes
Whether you are an owner-managed business or have an established accounts department, ensuring you have an appropriate method of monitoring the financial movements of the organisation is vital. By creating profiles for all users of the Central FX platform a business can determine what permissions they wish their representatives to have.
Based on the requirements of your business Central FX can build custom approval processes to give you the protection that you need.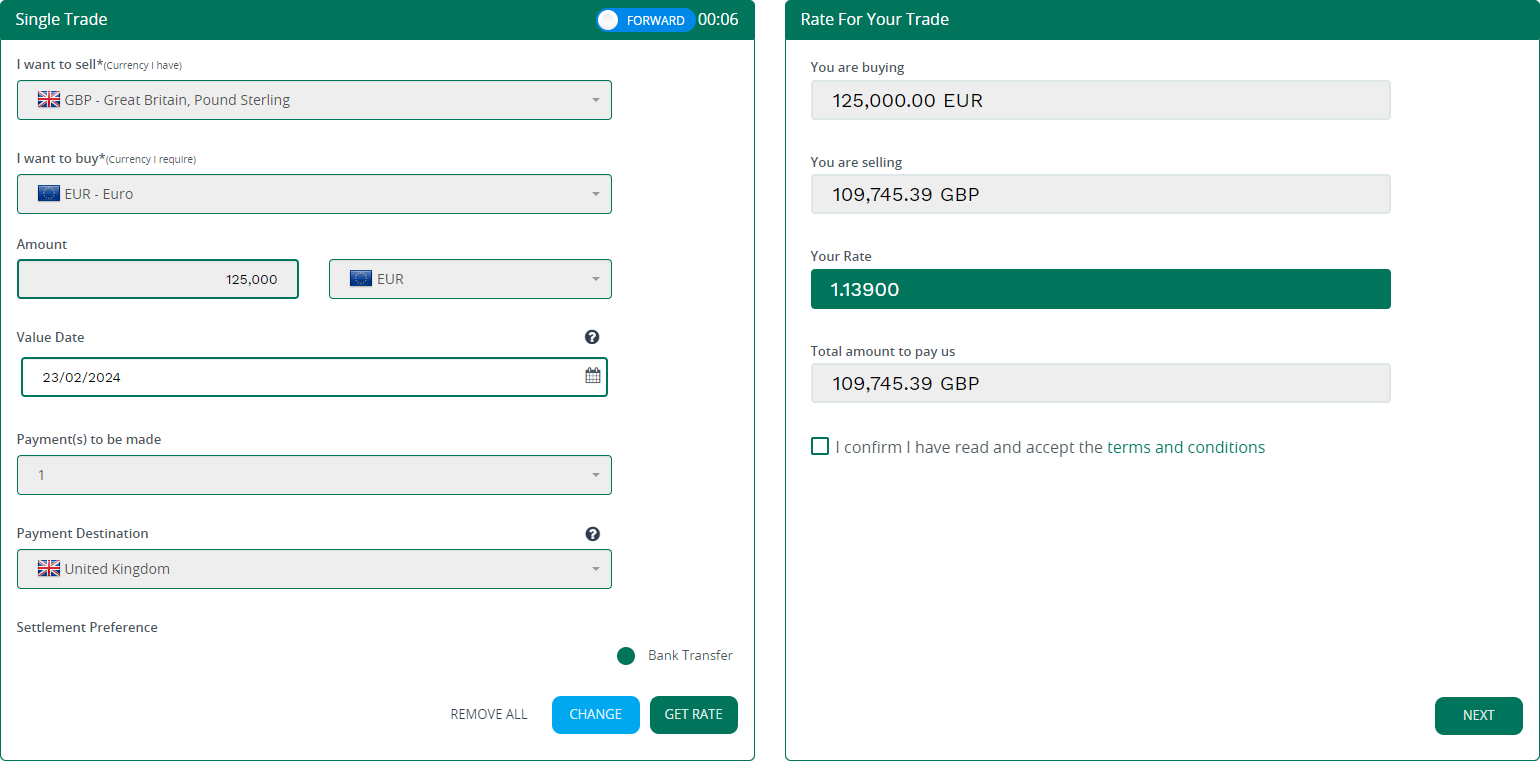 Forward Purchase
For all eligible clients, you can purchase currency online for a value date of up to 24 months in the future.
When used as part of a Hedging Policy forward contracts give certainty of their profit margins, allow for pricing consistency, and protect the business from unforeseen market volatility.
Key Features
Instant Access to Forward Funds
The ability to have access to funds during the life of a Forward Contract allows you the flexibility to match future cash flows and payments.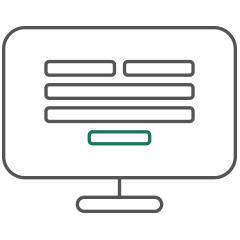 Simple International Payments Forms
Country and product specific forms that provide you with the exact information and parameters needed to get your payments right first time, every time.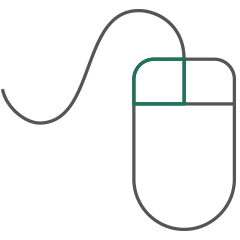 Online Portal
Instant access to the trading functions you need, including access to over 50 live FX rates and the option to make multiple international payments in one go.
Dedicated FX Specialist Support
From the moment you register, your dedicated FX Specialist will work with you to understand your business and develop a strategy for mitigating risk.